How to take care of lawn fertilization
Fertilizing the lawn is a matter of timing, so I recommend that you make a plan when you will fertilize the lawn. A well-fed lawn is healthier and has a stronger root system. This makes it resistant to excessive heat, cold, drought, mowing or walking. Fertilization once a year will improve the condition of lawns, 4 times a year will significantly strengthen it. Avoid fertilizing on hot days and after rain. It is best to fertilize before the rain.
1L of insect droppings is enough for 70-88 m2 of lawn. This is given by the value of nitrogen from analyzes where N (nitrogen) = 3%.
2. Organic lawn fertilizer
3% N = 1kg N in 3.33kg fertilizer = 9.52 L fertilizer
The lawn in April fertilization needs 4-5g of nitrogen per m2.
1L of insect droppings is enough for 28 m2 of lawn with the consumption of 5 g of nitrogen (N) per m2 of area.
3. When to fertilize the lawn
Early - April
Nitrogen is important. Dosage 4-5 g per m2. The grass begins to turn green and grows actively. It is necessary to start the growing season and strengthen the roots.
The lawn will wake up after the winter and will crave nutrients to strengthen the roots and start the growing season well.
Late spring - June
The grass grows and consumes nutrients. It is good to add nutrients to keep the lawn going. Phosphorus is important for strengthening roots. Magnesium and potassium are added.
The grass grows and consumes nutrients. It is therefore advisable to add nutrients so that the grass continues its activity.
Summer - September
The grass grows and consumes nutrients. It is good to add nutrients to keep the lawn going. Phosphorus is important for strengthening roots. Magnesium and potassium are added.
In summer, lawns suffer from heat, drought and walking. Fertilization will help strengthen the grass and withstand the effects.
The need for fertilization
15%
Autumn - end of October
It requires potassium, which increases the grass's resistance to freezing.
The lawn will be preparing for winter rest. Fertilizing will strengthen the roots and increase nitrogen storage, which will be used next spring.
4 Reasons for fertilizing the lawn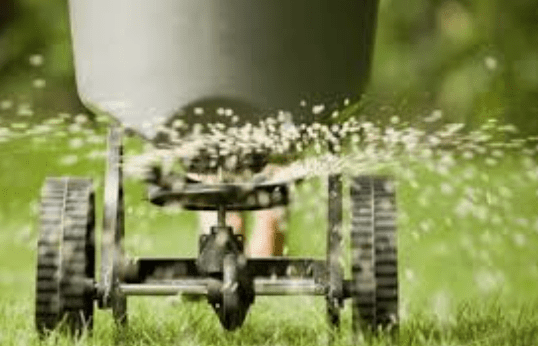 Frequent mowing removes a large part of the organic above-ground matter from the lawns, which removes nutrients from the soil, which must be replenished regularly. According to experience, intensively grown lawn consumes about 25 g of nitrogen per year in pure nutrients per 1 m2. In the case of carpentry and playground lawns, this limit is even higher, in the case of park lawns lower. It should be fertilized with combined fertilizers where all elements of NPK are represented. The fertilizer must be regularly spread over the surface. It should not be fertilized in strong sunlight or when the vegetation is wet.
5. Nutrients affecting the vitality of lawns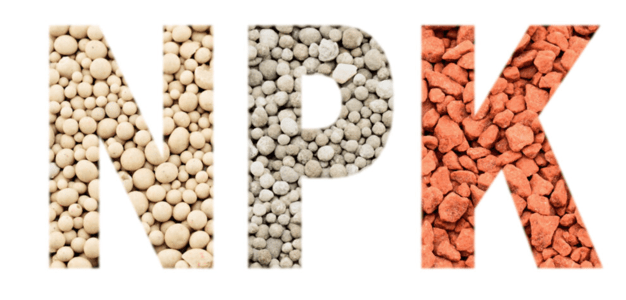 A balanced diet is a prerequisite for a healthy and vital lawn, resistant to diseases and pests. Often mowed and intensively treated lawns are nutritious, and consume up to 150-300 kg of nitrogen per hectare during the year, depending on the intensity of mowing. In addition to regularly applied nitrogen, they require the supply of other nutrients, such as phosphorus and potassium, calcium, magnesium, sodium, chlorine and silicon.
Nitrogen (N)
Supports overall growth, rooting, affects color.

When there is a lack of nitrogen, the lawn is light green, thinning, slowing down slowing down. After fertilization with nitrogen fertilization is dark green, grass leaves are softer less resistant to trampling, prolongs the growing season and slows down the maturation of vegetation, which makes the lawns worse over winter and is prone to snow mold. The nitrogen source can be decomposing mulch after mowing the lawn, as well as organic fertilizers (compost or peat substrate) or mineral fertilizers. I think about mineral fertilizers and I will not analyze them further. One way or another, the maximum single dose of nitrogen should not exceed 10 g / m2. In the form of urea only 5 g / m2.
Phosphorus (P)
supports the growth and maturation of the lawn in autumn.
Lawns consume 1.5-3.5 g P per year per year.
Potassium (K)
It supports the healthy and powerful development of plants, increases frost pattern and resistance to disease and water scarcity.
The lawn consumes 8-16 g / m2 of potassium per year. Potassium is mostly contained in fertilizers, so it does not need to be added separately, which would be possible by applying ground limestone.
6. Fertilization of a new lawn - Tomáš z Chomutova
10.5.2021 grass begins to grow and is fertilized once
5/20/2021, the neighbors' eyes can peek over the result